This webcam view is from The Seaside Inn in Kennebunk, Maine - a wonderful place to stay.  Enjoy the view!
Below are time-lapse videos.  Watch the day go by...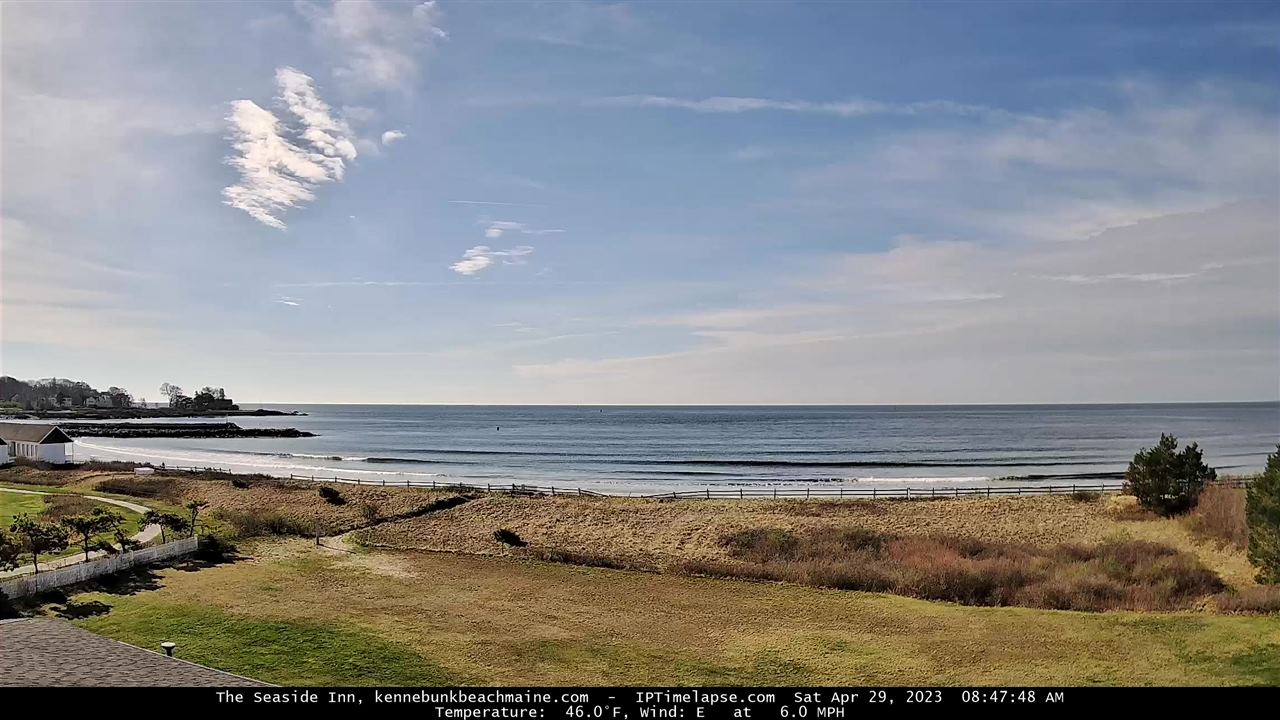 This website's webcam images and time-lapse are made with SebecTec software.  Archive your own IP cam images with time-stamp and weather and make Time-Lapse video easy with SebecTec IP cam software.
Time-lapse last few hours
Time-lapse last full day